We all know the
skin as white as snow, lips as red as blood, and hair
as black as ebony.
Appearances are powerful, even the glittering
ways they can be described, and some rise to icon status like that of
Snow White. Of course, a character's appearance doesn't have to be
described in such a sharp way, but sometimes doing this can serve a
story. So what amazing things mark your characters, fantastical,
science fiction-style, or human? Does he or she have silver at the
inner edges of their eyes? Gold eyelashes? Ever-puckered lips?
She seemed, in the drenching light, to be made of gold, honey,
cornsilk; bees, drawn to her scent, clung to the fat braid down her
back. She covered her face with her hands and shook her head
violently. Drops of gold fell between her fingers.
- Patricia A. McKillup, In the Forests of Serre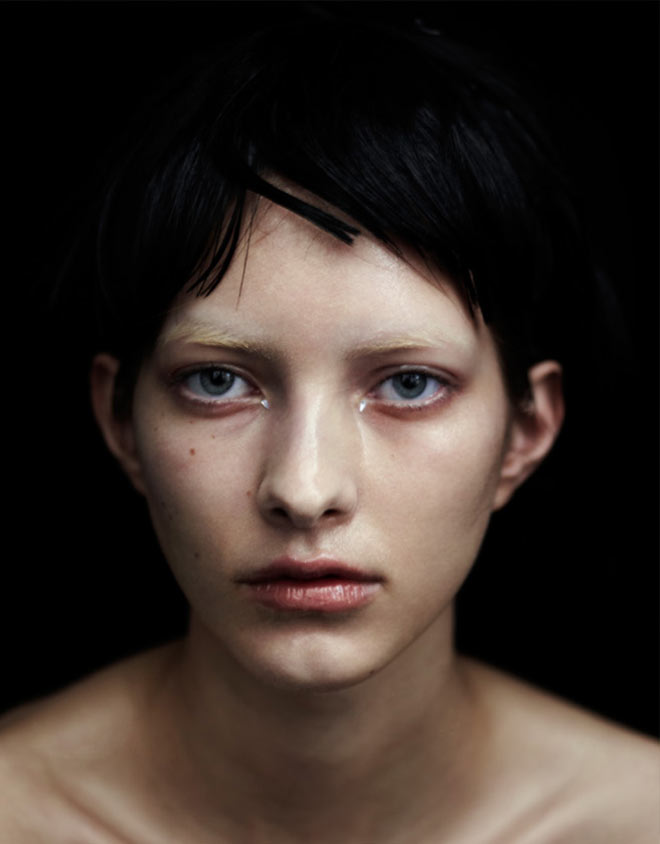 By Boris Ovini, Dahse Mag
Vogue Nippon
By Mert & Marcus, Pop
By Camilla Akrans, Vogue China
By Paolo Roversi, Vogue Italia
By Mario Sorrenti
By Marilyn Minter
By Martyna Galla